6 Tunnel Rail Trail Ride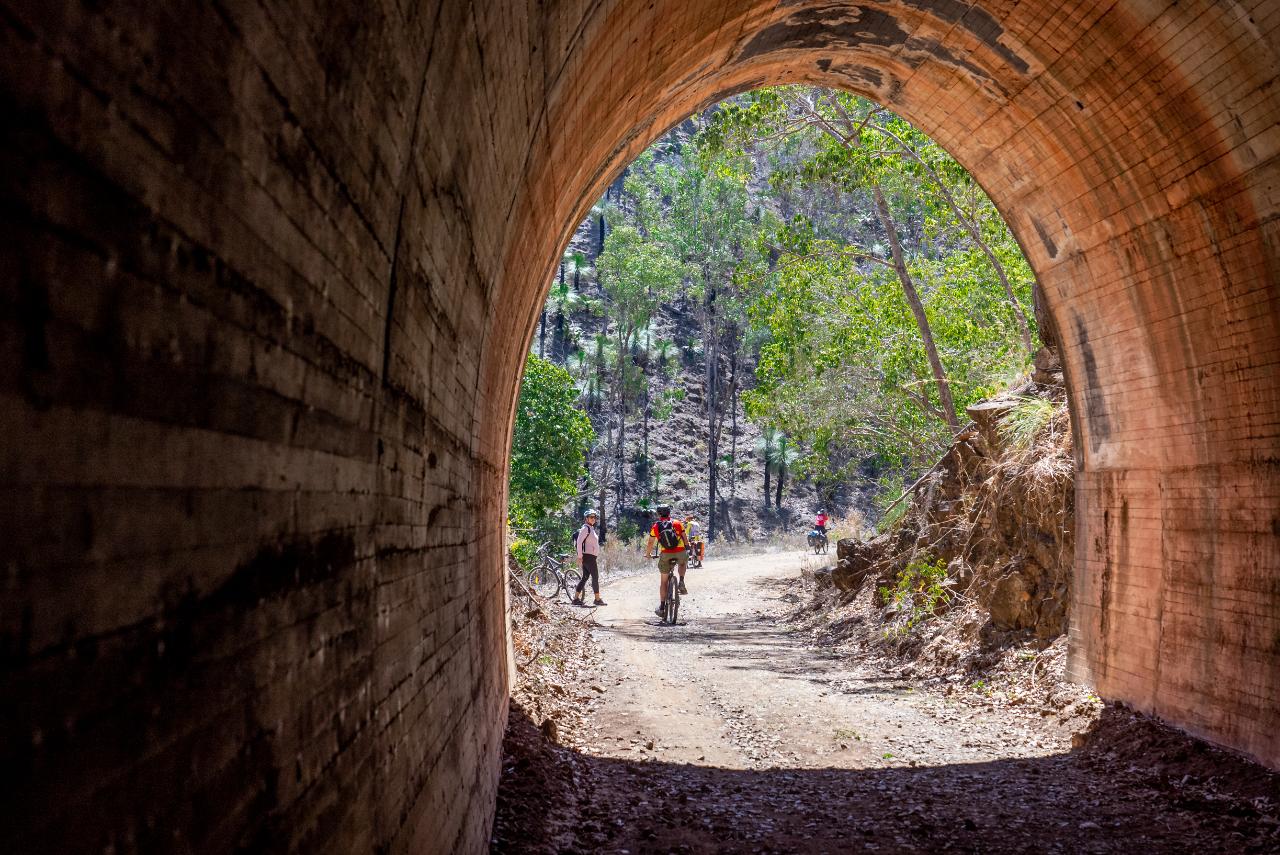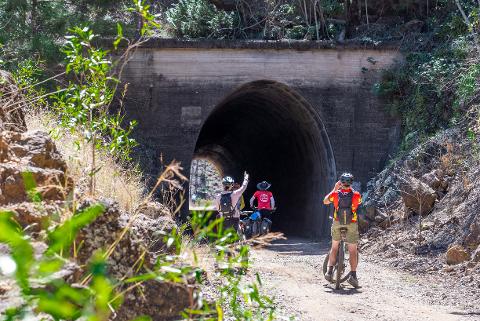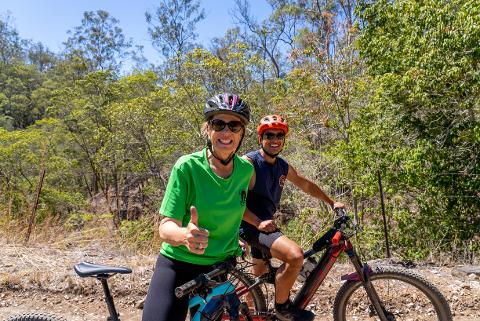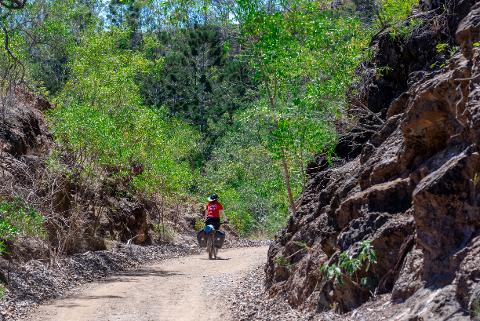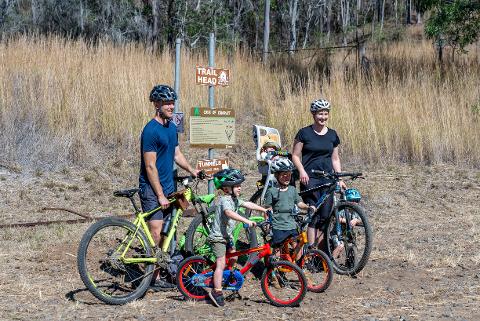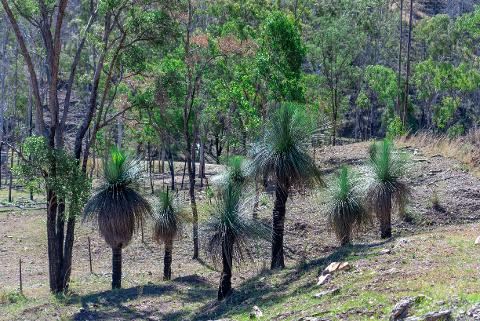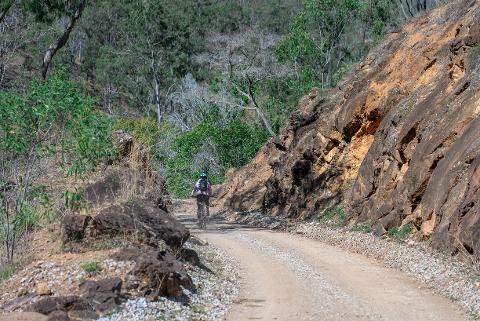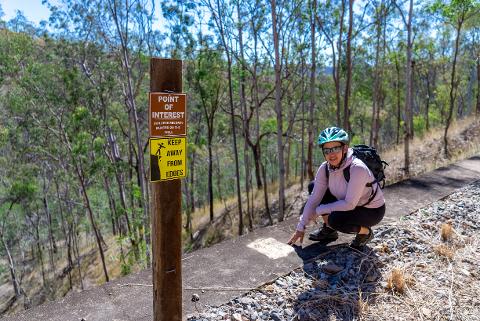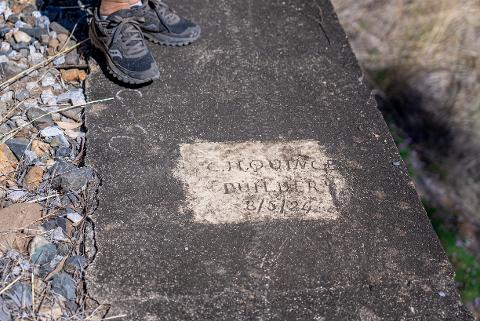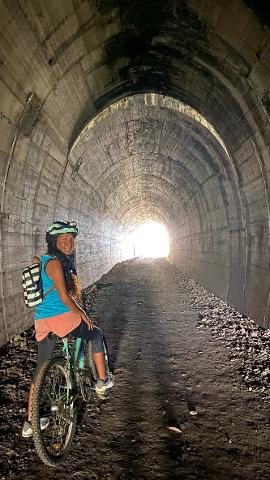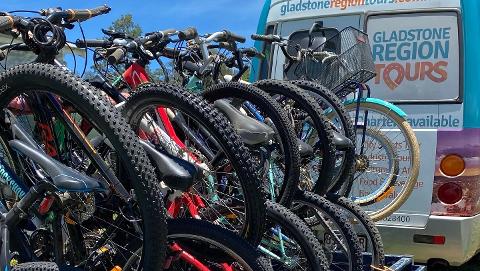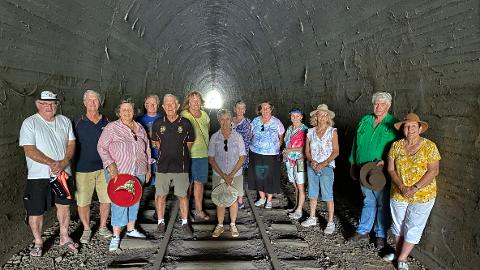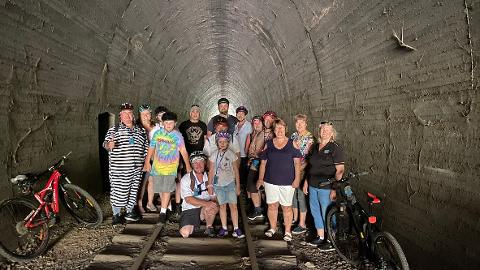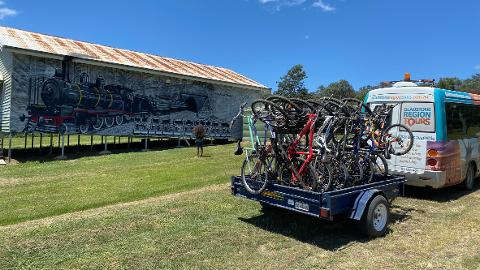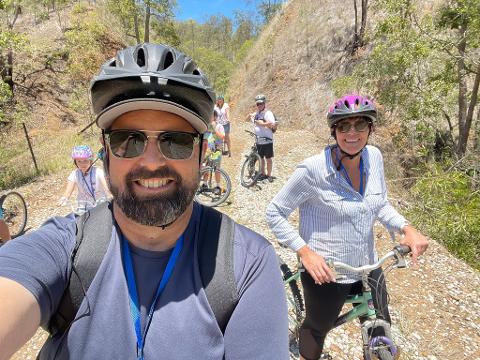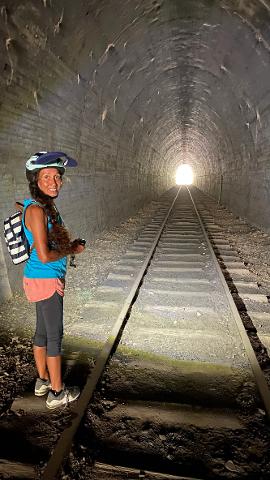 Duration: 7 Hours (approx.)
Product code: PUMYUO
Ever wondered what it'd be like to ride through a railway tunnel?
Well here in the Gladstone region we have 6 of them!!!
​The Boyne Burnett Inland Rail Trail (aka BBIRT) takes you through 6 tunnels, constructed nearly 100 years ago and we bring to life the amazing effort, workmanship, tenacity, and vision which resulted in this rail connection being made.
​Your guide will bring to life the stories and history surrounding, not only the construction of the 6 tunnels and the track, but also the journeys the first nations people took through this area en-route to the Bunya Mountains and beyond, over the last 40,000 years.
Getting to the bottom of the hill (11 kms) is very easy, even for the most novice of riders, and for those who are keen to pedal off some more steam, can continue on to Builyan another 17 kms along the rail trail, where we will meet up for lunch and some ice cold beers.
We have bike carrying capacity for 15 bikes and 20 passengers. We also have a limited number of loan bikes if you require to "borrow" one.
Some may not want to ride a bike but rather walk. The first 3 tunnels are within the first 2 kms and then return back to the bus for the ride down the hill to meet with the riders.
This experience commences at 8 am and returns to Gladstone around 4.30 pm
Good footwear and sun protection are recommended.